The Listening Doctor App Download
Our Patient's App! Now available on the iTunes store. The Listening Doctor is a patient app for our patients. It is a secured communication between the patients and doctor to improve patients access and satisfaction.
Patients can have instant video consultation with the Dr. The Listening Doctor has also medical assistants avatars that responds to some patients questions with artificial intelligence. It provides patients with animated videos of patient education. It gives patients access to practice discounts, events and medications refills. It allows patients instant access to the self-schedule and patient portal.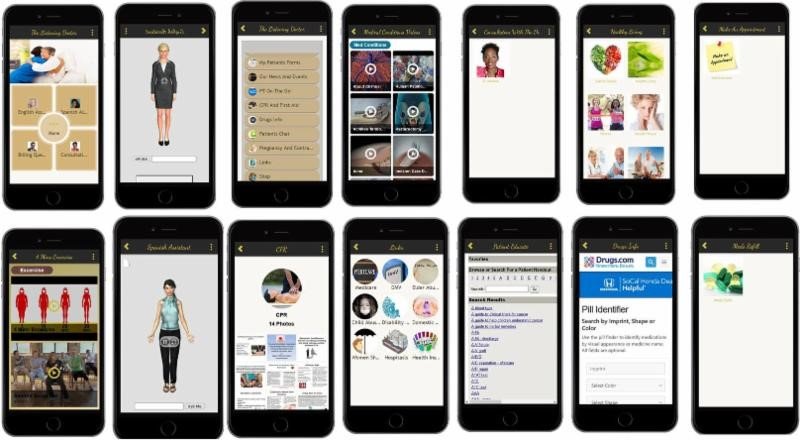 Features of The Listening Doctor App
Intelligent Avatars to respond to patients questions just like a medical assistant in both English and Spanish.

Patient's Self-Scheduler.

Access to patient portal.

Telemedicine consultation with the Doctor.

Patient can upload forms and consents.

Patients can request medication refill.

Information about healthy living-Calorie Gallery-Weight loss program.

Patient education 3D videos.

Link to the Practice Website.

5 mins exercise video on the go for young and seniors.

Survey about the practice performance.

Patient to patient Chat Room.

CPR and first Aid instructions.

Pregnancy information per semester and integrating with an OB wheel.

News and events about our practice.

Patients can text the doctor.