Welcome to THE LISTENING DOCTORTM
Our objective is to serve you with the highest quality of patient care possible! Our mission is to "Be an Ambassador for a Fort Myers City" and our company slogan is EXPERIENCE BETTER CARE. Our two thoughts about this slogan – one, that you will "experience better care," and two, that you will "receive better care" from our experienced staff of physicians, clinical teams, and administrative teams. Your relationship with your physician is key to a life focused on health and wellness. Regardless of whether you need a primary care physician to walk with you through life or a specialist to help you with a specific health condition, QUALITY and ATTENTION to YOU are critical components of a successful relationship. Our hope is that we can be there for you and with you.
Marlene S. Moulton, MD
Internal and Integrative Medicine Doctor
Marlene S. Moulton, MD is a practicing Internal Medicine physician located in Fort Myers Florida. She has over 15 years of medical experience commencing with training at Meharry Medical College, and Vanderbilt University in Nashville Tennessee. She then went on to pursue training in Otolaryngology [ear nose and throat] surgical residency at the Mayo Clinic in Rochester Minnesota, and completed her final training in Internal Medicine at the University of Miami Jackson Memorial Hospital, in Miami Florida.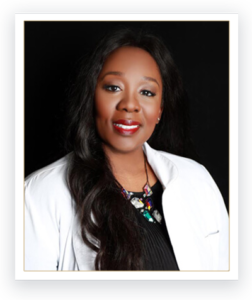 Learn About The Listening Doctor Team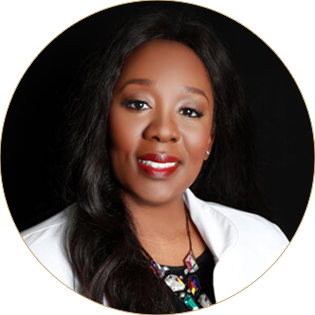 Marlene S. Moulton, MD
Internal and Integrative Medicine Doctor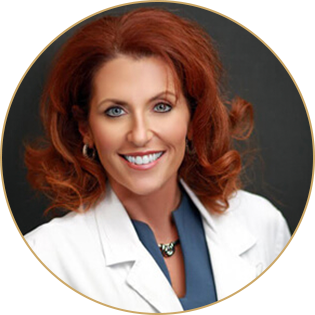 Angela Sterious, ARNP
Family Medicine
Clients & Testimonials
"The name of her business says it all, but let me back that up. The first time I went to see Dr. Moulton, I was so sick. She didn't care, she said to come closer to me; let's talk. Talk we did for an hour. Are you kidding me? She talked and listened with care and concern and even what seemed like affection. What? When I walked out of there, I felt like I had been in the twilight zone. I had to ask myself why hadn't I ever seen any doctor even close to the experience I had with her? I had blood work done. Turns out many things were out of whack and before you know it; I was 200% better than I had been in years. To be honest, I would like to keep her a secret. But there are people in this world that need TLC plus listened to and Dr. Moulton went out of her own so she can spend this kind of time with clients and not break hospital rules that are not right. I will never find a doctor this good again in my lifetime. Make an appointment. You will be amazed!"
"Marlene S. Moulton, M.D. is extremely knowledgeable and kind. She is one of the best Dr to come to our area. She spends time with you and really cares. I feel fortunate to have found her. I have complicated issues and she is addressing them one at a time. She has given me hope and a positive attitude. She really knows her stuff!"
"Marlene S. Moulton, M.D. is very thorough and genuinely interested in my issues. She took the time to explain what treatments were available to me."

 
"Marlene S. Moulton, M.D. was very willing to listen to my issues and very knowledgeable about possible problems. I feel very confident in her and her staff. They were very prompt and efficient."

 
"Marlene S. Moulton, M.D. is a very caring doctor and I am so grateful to have found her. She is the best and I would highly recommend her."

 
"Dr. Moulton was very attentive and empathetic. As an added bonus, she has a great sense of humor which is equally important to me. The laughter helped alleviate some of the anxiety that I was experiencing before the visit. Overall, I left her office feeling relieved and confident. Definitely will recommend her to everyone."